Fegentri lady riders in Abu Dhabi
#Activities & Events
#News about FEGENTRI
A great opportunity for Fegentri lady riders to race in Abu Dhabi for the very first time.
On invitation by HH Sheikha Fatima Bint Mubarak the race took place in Abu Dhabi on 30th October.
Lady Riders from Abu Dhabi, France, Germany, Great Britain, Ireland, Italy, Netherlands, Oman, Qatar, Sweden, Switzerland and USA participated.
Winner of the race: Tina Henriksson from Sweden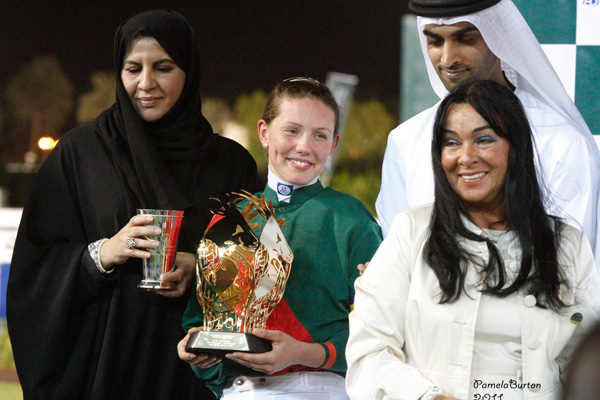 Tina Henriksson (Sweden) awarded by H.E. Noura Khalifa Al Suwaidi, Director of General Women Union UAE and Susanna Santesson, General Secretary of Fegentri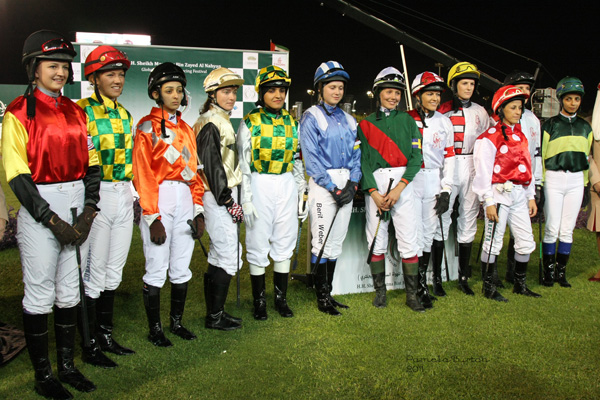 Lady Riders lining up before the HH Sheikha Fatima Bint Mubarak IFAHR Ladies Cup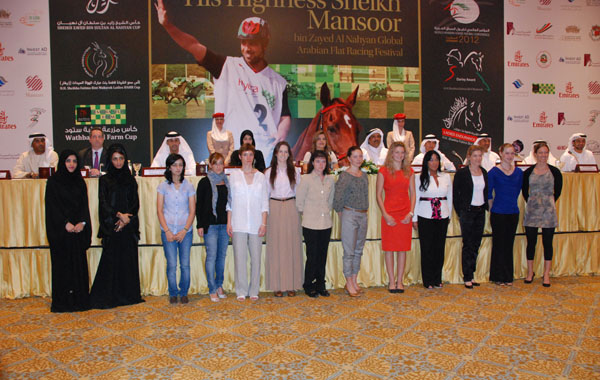 Press Conference in Abu Dhabi with General Secretary of Fegentri Susanna Santesson and lady riders of HH Sheikha Fatima Bint Mubarak IFAHR Ladies Cup
photos by Pamela Burton HORSEREPORTER